Looking to upgrade your Access database to SQL Server?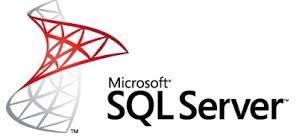 We are world leaders in upgrading Access to SQL Server, allowing your company to take advantage of the following great benefits:
Use Access over VPN
Allow employees from multiple locations to share the same Access database
Safeguard your sensitive data such as Social Security or credit card numbers
Run complex reports or analysis with ease
Extend your database to  your website: For example, if you have an Access database that contains Orders, we can modify your website so that clients can see their orders after logging in
We believe Access with SQL Server is a great combination, but there are many pitfalls and issues with using the two together, our employees are experts in the field, starting with our founder, Juan Soto, Access MVP and world authority on the topic.
Our SQL Server with Microsoft Access Services
Support for all version of SQL Server
Database development design, programming, and implementation
Server installation
Improve speed and reliability between the two
On your network or in the cloud, we can help you migrate or optimize your database.
Why you should contact us
Contact us using our online contact form or call today at 773-809-5456 for your free, no obligation quote.