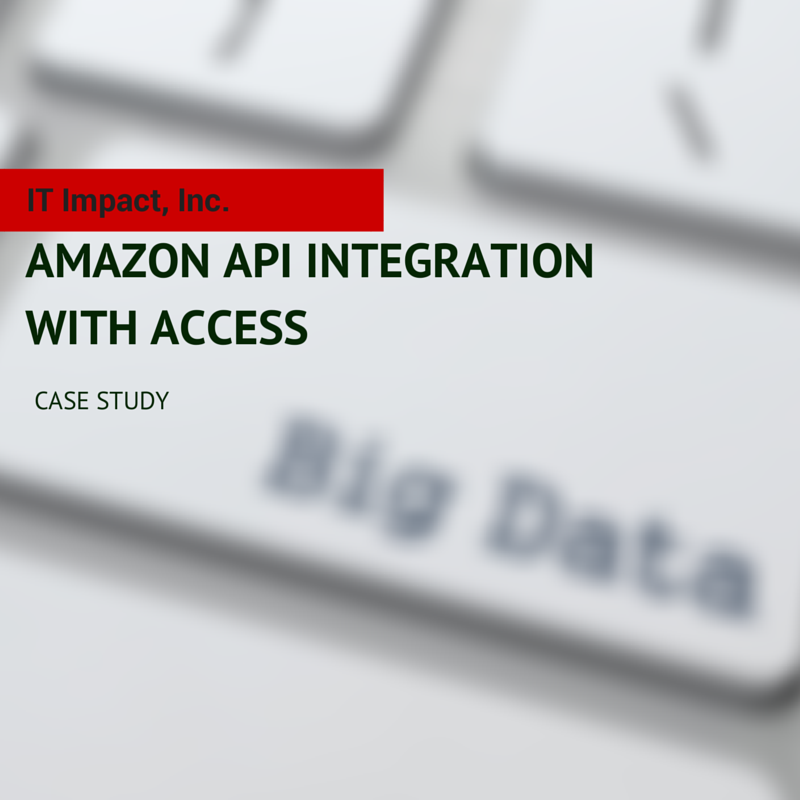 Brick and Mortar Bicycle Store expanded their online presence by selling their bikes and cycling products on Amazon.com, but it takes several hours each day to download orders and upload inventory. Our Amazon API Developer was able to automate the entire process.
Industry
Online Retail, Bicycles
Issues
Our client is a local bike shop with a website offering their products online. They decided to expand their virtual presence by selling their products on Amazon.com. What happened next blew all of their sales projections out of the water, but it also meant additional hours of daily work.
Amazon is a great way to expand your online presence; they offer an established market and a constant stream of customers. However, the technical challenges can be hard to overcome for any business. Our client soon realized they needed a technological solution for inventory management, order processing, and automating Amazon order uploads.
Our Custom Solutions
Automate Processes
Using Microsoft Access and SQL Server, IT Impact was able to design a custom SQL Server script to automate the entire process using Amazon API integration. Where it used to take hours per day, now takes only minutes to download orders and upload inventory.
Auto-Updates
Not only is the process much faster, the application runs in the background and updates once an hour by communicating with Amazon's service, allowing our client to easily have the latest information on orders. We also incorporated auto-updates to keep their existing website and store system on the same page.
Using MS Access, SQL Server, and the web, we were able to reduce processing time, improve customer service and eliminate the many hours of manual labor it took to perform daily tasks.
Are you having the same issues with Amazon API integration? Contact us here or call us at 773-809-5456 to find out how we can help.