Convert Filemaker Pro to Microsoft Access
Our experts are here to help
Our team will import your Filemaker Pro data into a new Microsoft Access database and recreate your forms and reports. Since there is no converter to recreate Filemaker forms they all have to be redone in Access, allowing your company the opportunity to make any desired improvements or add new features. Reach out to us for a free consultation.
Contact Us Today
Or, send a message below: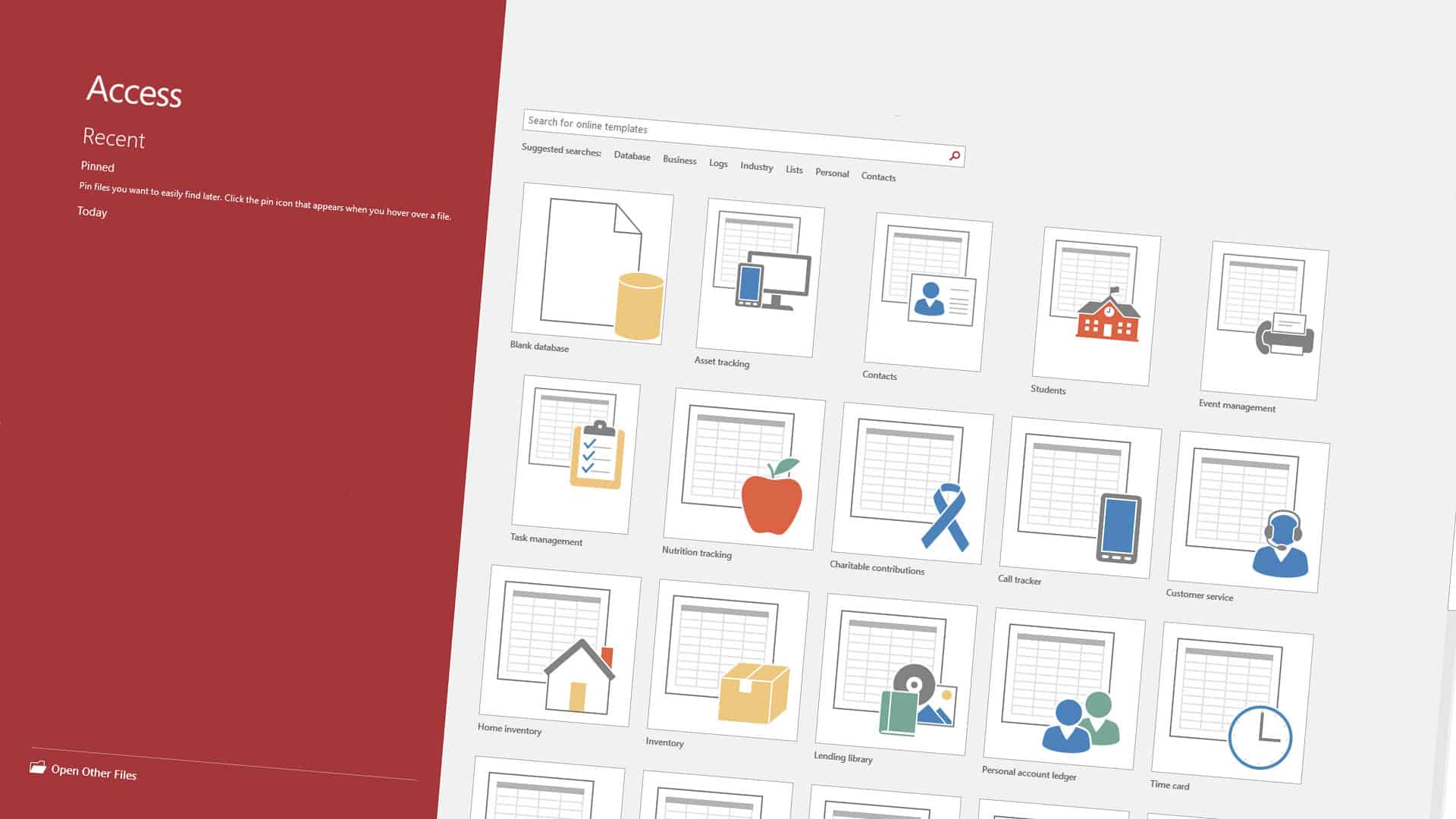 Use these techniques to convert your Filemaker Pro to Access
First, learn how to create Access tables, forms, queries and reports, since you will need to recreate all of your Filemaker Pro objects in Access.
Once you have learned Access, start creating all of the tables, forms, queries, reports and code in Access.
Copy your existing data by exporting all of the records in Filemaker Pro and importing them into Access. You may need to do this several times during the project.
Does this sound daunting? It can be
How daunting will depend on the complexity of your Filemaker Pro database and your knowledge of Access, but once you have completed the project you will LOVE the ease of use and achieve the following benefits:
Email from Access.
Export data from Access to Excel.
Struggling with FileMaker Pro and  Windows compatibility?
Every time there is an update there's a change your existing FileMaker system will no longer work, you have limited functionality, or you will lose information or crash your system. In the best-case scenario, it might work out, but you do not have official support from Windows (some FileMaker versions are no longer supported).
Our Process
If you require Microsoft Access integration or conversion for your Filemaker Pro file, you just need to follow our simple process.
Send an inquiry
Use our simple contact form to get in touch, send an email, or give us a call. With a few details about your business and your needs, we can get the process started.
We will set up a meeting
After you get in touch, you can leave everything else to us. A member of our team will be in contact shortly to discuss your availability and arrange a meeting.
Discuss your requirements and deadlines
Before we can start work on your solution, we need to get an understanding of your requirements. During our meeting, we will ask you about your Filemaker Pro setup, what kind of data you need to convert, and what changes you want to make to your system as you migrate to Microsoft Access. You can also give us an idea of your deadlines at this stage, so we can ensure that the project is completed on time, without disrupting the rest of your business.
Our team delivers your Microsoft Access solution!
Every client we work with gets a tailored solution that is built to fit their business and yours will be no exception. Our expert team will use the information you have given them to develop a solution that helps you achieve your goals when converting Filemaker Pro to Microsoft Access.
Why Choose Us?
One of the largest teams of Access experts in the US
Many companies will use contractors when developing your Access solutions, and that often means you can't guarantee their expertise. But we have a large team of Access experts and developers that are all full-time employees, so you can rest assured that you will always get the best people for the job.
In-depth tracking with FogBugz
We know that it's important for you to track the project and check that everything is going as planned. That is why we leverage the power of project management tools like FogBugz to track every detail and keep you informed.
Juan Soto, a Microsoft Access MVP
Our founder has been named by Microsoft themselves as an Access MVP. This is all the proof you need that he has the knowledge and expertise to help your business. You won't find anybody else that knows the inner workings of Microsoft Access as well as he does.
What Our Clients Say
If you are still not convinced of our ability to improve your business with Microsoft Access help, take a look at what some of our previous clients have to say.
"We have been working with IT Impact for a couple of years and they have done a fantastic job of helping us build and improve our Access Database. Susan has always done a wonderful job of understanding our needs and providing suggestions for solutions, and then putting those solutions into place."
– dslabelle labelle
"Mr. Juan Soto and his staff at AccessExperts are extremely knowledgeable and professional when it comes to implementing Access and other Microsoft applications as your company's database and record keeping infrastructure. Give them a call….I highly recommend it! You will be glad you did."
– Scott Beck