Updates From the Microsoft Access Team (June 2017)
New data connectors
Announcement blog post on the Access blog. It has also been twitted here – feel free to retweet it!
New in Microsoft Access: Microsoft Dynamics and Salesforce connectors. Learn more: https://t.co/NesijpM5uG

— MS Office News (@OfficeNews) August 23, 2017
What's New Article is updated with the new connectors info (Office Insiders).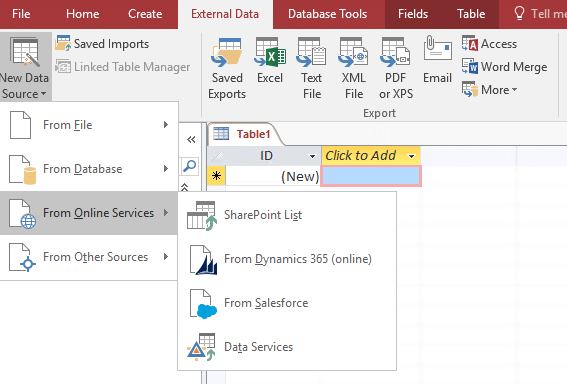 Support articles
Access case studies
First case study written by Karl Donaubauer, Microsoft Access MVP – "A future for children" (ZUKI)
If you want to view more case studies, you can find a few on our website. Go here and look under "Client Case Studies" for our case studies. We look forward to see more case studies from Microsoft!