For over two decades, far before the COVID crisis, IT Impact has thrived as a remote company, embracing the dynamic world of technology and innovation. Virtual meetings became the norm, connecting team members from various corners of the globe. But deep down, one goal has always burned brightly in our hearts – to unite the IT Impact family under one roof, to share, learn, and celebrate together. 
Employees on four continents – coming together virtually. 
Our monthly meetings have been the highlight of our remote workdays. We provide an opportunity for our dedicated team to gather, discuss the latest in technology, and learn from one another. These meetings not only strengthen our bonds but also empower us with the knowledge to deliver top-notch services to our clients. Time and again our employee satisfaction surveys have highlighted how they love the monthly meeting more than anything else. It's very popular! 
Coming together in Punta Cana, DR this November! 
Now, the time has finally come to turn this dream into a reality. From November 8th to November 12th, we're setting off on an extraordinary adventure to Punta Cana, Dominican Republic. This journey marks our first-ever company-wide meetup and we will be staying at the renowned Riu Palace Hotel, which promises a week of camaraderie, fun, and unforgettable memories.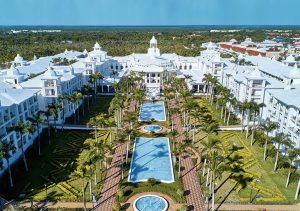 All expenses paid, bringing employees from as far away as the Philippines! 
What's even more remarkable is that this dream-come-true adventure is fully sponsored by us, IT Impact. It's our way of expressing gratitude to our exceptional team because they are a team that makes dreams like these achievable.  
So, as we embark on this epic journey, we're not just uniting in person; we're forging even stronger bonds, sharing knowledge, and creating memories that will last a lifetime. We're not just celebrating a company milestone; we're celebrating the incredible IT Impact family that has made this possible. Our company has not only thrived but evolved into a close-knit family.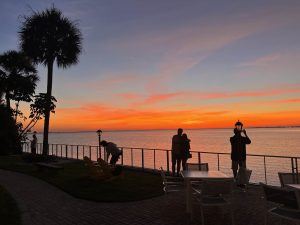 Stay tuned as we share our adventures, learnings, and experiences from Punta Cana. Together, we're making dreams come true because that's how awesome IT Impact is!