Discover the power of your data!™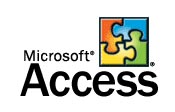 If you're like most of our clients, you're not looking for 'cookie-cutter' solutions. SAN FRANCISCO ACCESS PROGRAMMER can make your database come alive for:
Inventory management/Manufacturing
Accounts Payable/Receivables
Report generation applications
Marketing applications
Access Services Highlights – San Francisco
We can help you with all versions of Access
GUARANTEED on time and on budget (Some Minor Restrictions Apply)
Improve your current database
Migrate from an older version
Build it from scratch
Free! We will include our report generator free of charge in your database. With it you can preview, print or export to Excel. ($450 value)
Easy monthly payments! Now you CAN afford a custom designed database with a small payment every month.
Remote programming available at no extra charge. We can work on your database without even being there!
We are the best because:
We are ALL Microsoft Access MVPs, no other firm can say the same thing
One of us literally wrote the book on Access with SharePoint
We are located in the U.S. and understand business
Our first rule: Understand the business problem FIRST then program
Call us today at 773-809-5456 or email us, for your free, no-hassle, no obligation quote.
We'll provide you with a solution that not only fits like your favorite chair … but is affordable, scalable, and secure. At AccessExperts.com we just don't build applications … we build business solutions.