Discover the power of your data™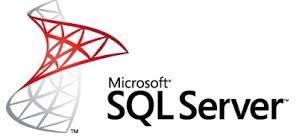 Our technical staff has over 15 years of experience with SQL Server. Our developers hold Microsoft certifications and are proven professionals in designing and optimizing SQL Server systems.
IT Impact understands the need for speed and accuracy to compete in today's fast-paced environment. We believe every business should be able to run faster and more efficiently with the same number of employees.
Our SQL Server Services
Support for all version of SQL Server
Database development design, programming, and implementation
Server installation
Microsoft Access database with SQL Server hosting incorporating improvement measures to ensure stability and durability
SQL Server Data Quality Services (DQL)

Cleansing your multiple source data using thorough analysis to help you improve the quality of your data

SQL Server Reporting Services (SSRS)

Build reporting solutions for your existing applications that provide business value to your data

SQL Server Integration Services (SSIS)

Integrate data from disparate sources, such as text files, Excel spreadsheets, and other database systems with custom import/export conversions

Microsoft Dynamics

Complete finance and accounting control that improves business performance
We'll provide you with a solution that not only fits like a glove but is affordable and secure. At IT Impact we don't just build applications, we build business solutions.
Contact us using our online contact form or call today at 773-809-5456 for your free, no obligation quote.